Subscribe: Apple Podcasts | Spotify | Email | TuneIn | RSS
Dr Bill Deagle MD, John W. Spring, Whistleblower to Soviet Cuban Missle Sites 1960s, Missles Persisted Until Fall of Soviet Union, Nicaragua Missle Crisis, Major Venezuelan Russian Chinese Missles Military Naval Crisis, Evidence of Southern Nuke Attack Plans, 2015 NYC Truck Jihadi Known by FBI, End Lottery Immigraion Chain Immigration, Monitor Islam Imams, M3 Metadata Money Mental Drugs, www.ClayandIRON.com, www.NutriMedical.com, www.Deagle-Network.com, The NutriMedical Report Show, 
http://en.mercopress.com/2015/01/30/argentine-born-scientist-to-prison-for-providing-us-nuclear-information-to-alleged-venezuelan-agents
Argentine-born scientist to prison for providing US nuclear information to alleged Venezuelan agents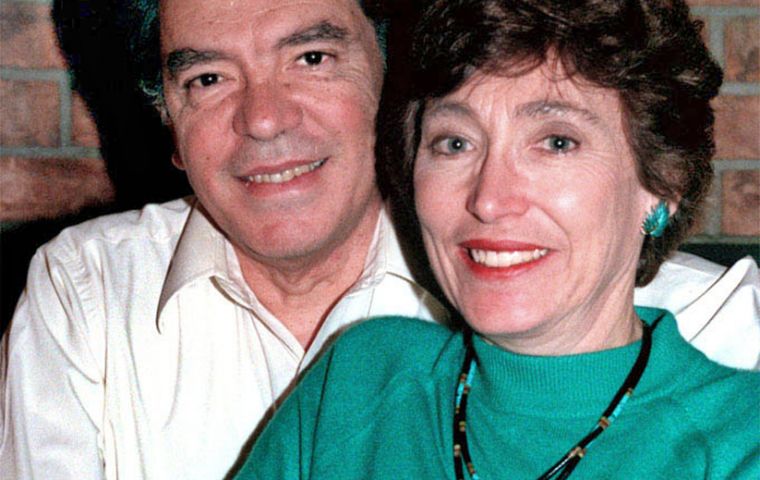 A U.S. judge sentenced an Argen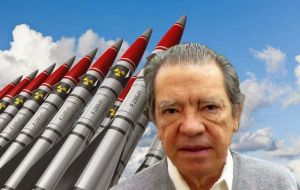 tine-born scientist, now a nationalized American, to five years in prison for providing secret nuclear information to an FBI agent posing as a Venezuelan government official, the Justice Department announced.
The sentence handed down against Pedro Leonardo Mascheroni, 79, on Wednesday in Albuquerque, New Mexico, by Federal Judge William P. Johnson, will have him in prison for five years and is then on parole for three additional years.
The scientist's wife, Marjorie Roxby Mascheroni, was already sentenced last August to a year and a day in prison, along with three years' probation, the Justice Department said in a communiqué.
Both Mascheroni and his wife worked for years in the high-security area of the Los Alamos National Laboratory in New Mexico and had access to secret U.S. government information.
In September 2010, the Justice Department charged Mascheroni and his 71-year-old wife with providing information to an FBI agent posing as a Venezuelan government official with an eye – the scientist had claimed – toward helping Caracas build some 40 nuclear bombs for an undisclosed amount of money.
According to the indictment, Mascheroni in March 2008 held a series of conversations with FBI agents in which he explained his plan to help Caracas develop a nuclear capability.
In the talks, the scientist said that he could help Venezuela build a nuclear weapon "within 10 years."
After several meetings with the undercover FBI agent over the course of more than a year, the FBI interrogated the couple about the classified information and both made untrue declarations.
On pleading guilty in June 2013, the scientist admitted that he provided "restricted information" to the undercover agent to help Venezuela.
The Justice Department communiqué makes clear that charging and convicting the couple does not imply that any classified information was actually provided to Venezuela.